INNOVATIVE & SCALABLE
For many people the process of buying custom made clothing online can be daunting.
New startup, Threadmark, wanted to overcome this issue, making the process as realistic and user friendly as possible.
Usually this would be a case of listing the garment and colour / size options with indicative images, but this bespoke offering needed a more specialised and innovative configuration tool that could accommodate billions of possible options and show the customer accurately what their shirt would look like at the end.
BILLIONS AND BILLIONS
The number of combinations this application needed to handle exceeded 1 Billion. Working closely with the client from the start we decided on a full 3D WebGL model, allowing the customer to view their shirt from any angle at any stage of the configuration process and therefore greatly reducing the lack of clarity when ordering online.
A web page was created containing the WebGL tool with an intuitive graphic menu system designed by our pals at Onstate and plugged into an e-commerce platform by the chaps at Westum. The resulting tool works in a number of browsers on mobile, desktop and tablet.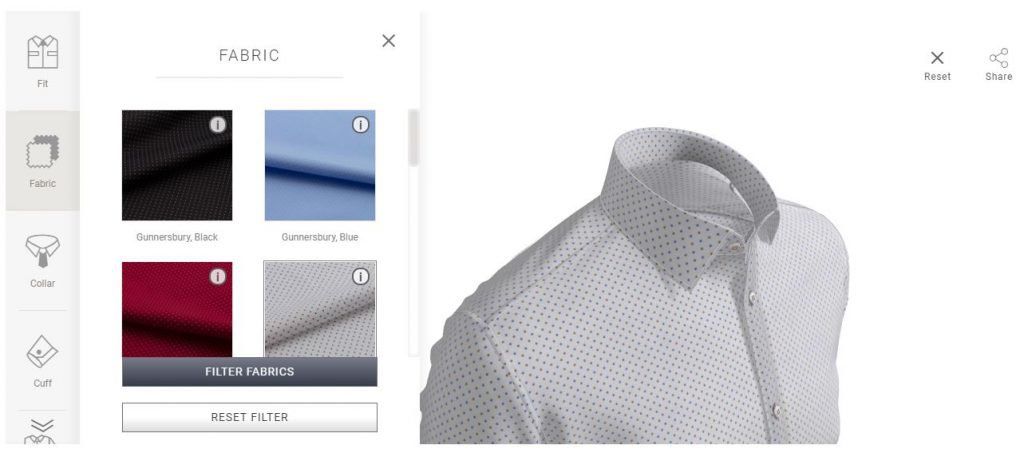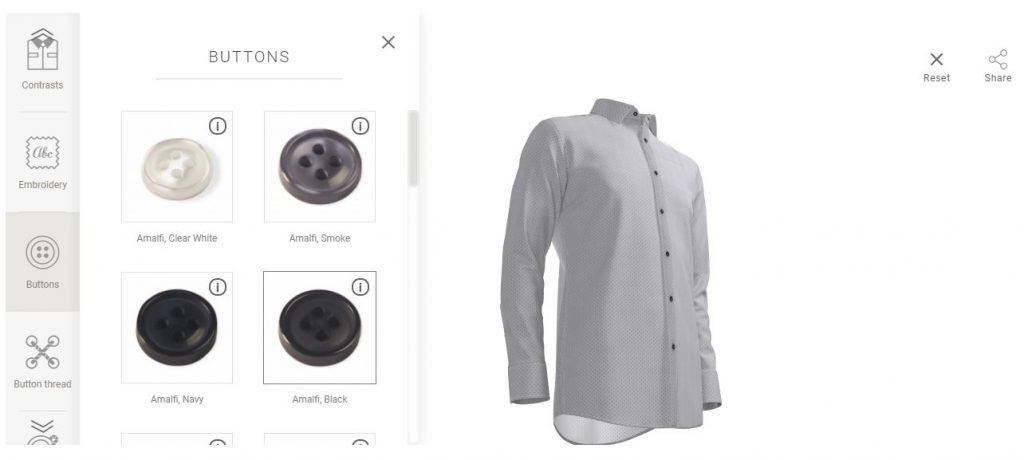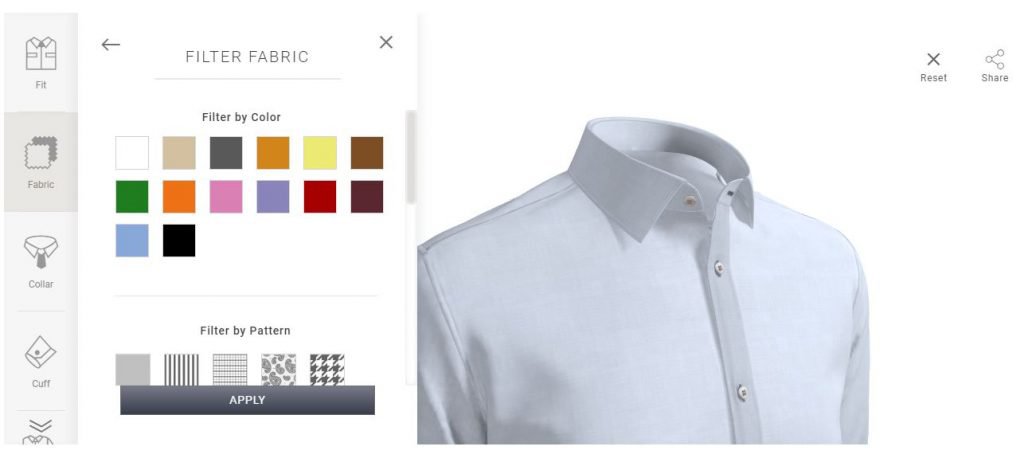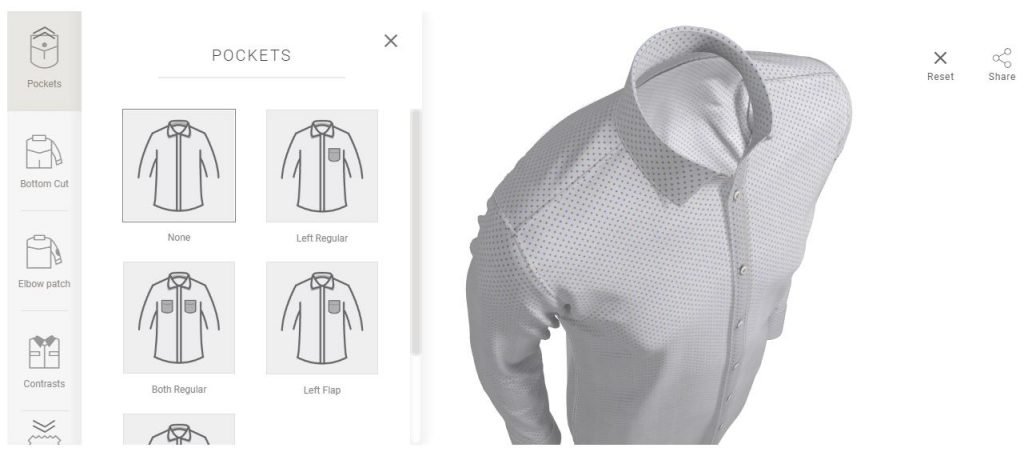 KEEPING IT REAL
Most consumers are more likely to buy products online if they look realistic and high quality so it was critical that the end product looked as realistic as possible.
We decided early on that the best way to do this was to recreate how the items were constructed in real life.
The first step was to observe and photograph how a sample garment followed the contours on a mannequin. This was followed by a 3D scan of the mannequin and 2D creation of the fabric components of the shirt, similar to how a tailor would see the garment before it is constructed.
We then used Marvelous Designer to create a realistic simulation of this shirt applied to the torso of the 3D mannequin scan.